Best USA Psychic Directory

At Best USA Psychic Directory, we take care to provide seekers of spiritual advisors with a variety of psychic readers including tarot card readers, angel card readers along with a variety other spiritual practitioners using a wide variety of mainstream techniques. Most of the listings her are of independent contractors that have no relationship with Sherrie Ellen. Please proceed at your own risk. We do not take responsibility of your dealings with the agents listed below. We offer this information for your own convenience in your search for such services.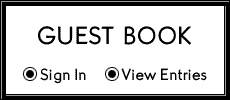 Please email me a request if you would like a reading, book a party, receive our inspirational newsletter once a month, or if you are a reader who would like to be added to the directory.​

The Traveling Psychics of Michigan

Master ​Intuitive Clairvoyant

Psychic Medium Sherrie Ellen

(248) 505-9227

Please understand that this in a new site that I am in the process of transferring old and new data  with a lot of cool updates to come.